About Our Company
We actively manufacture products oriented to 'the environment and quality' and safety and reliability' as a 'CS-based Manufacturer' committed to being a company loved and trusted by its customers. The strength of our integrated system extending from manufacturing to sale empowers our efforts to accomplish true customer satisfaction through teamwork (organizational strength.)
Message from president
OHNO rubber industrial Co., Ltd celebrates 75th anniversary in 2016. OHNO that produces and supplies various auto parts is aiming at the 100th anniversary. Under the slogan of "Challenge the future, Create the furure", we manufacture and supply not only products made from rubber but also non-rubber products. We shall continue to offer the best solution that matches customers' demands.
In addition, our 3 main departments, manufacturing, technical and sales department, corporate with each other so that we react promptly and flexibly for customers. We shall provide reliable quality and make our best contributions to society.
President Yoichi Ohno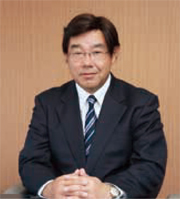 Quality policy
1.  Manufacturing based on CS
We shall make our best contributions to society by conserving the environment and providing reliable quality loved and trusted by customers.
2.  We shall observe laws and regulations, satisfy the requirements of our customers, and work to continuously improve the effectiveness of our quality management system.
3.  Quality objectives are set and reviewed in each department and also at each level in our corporate hierarchy.
Environment policy
In our business, from manufacturing to sales, we shall strive to conserve the environment and prevent from polluting.
We shall attempt to purchase and use eco-friendly products preferentially.
We shall observe legislations in regard to the environment and set its numerical targets.
Besides, we shall try to achieve them and encourage continual improvement.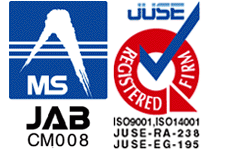 We promptly acquired [ISO 9001:2015] and developed manufacturing and quality control systems to improve the reliability of our products.
We have also built an environmental management system based on [ISO 14001:2015] to accommodate the requirements for environmental conservation.